Sat., Dec. 19 at 1:00 PM EST
A Very Craftsman Christmas
1 session only! | $25 | Location: Zoom Online Classroom
An online class with Dr. Jonathan Clancy, Director of Collections and Preservation
In our final class of 2020, we examine the products and projects that Stickley promoted–from pottery to furniture to hand-made toys–demonstrating the breadth of The Craftsman's reach and reminding each other that in spite of modernity's madness we can still find moments of solace, of generosity, and of selfless concern for others.
Writing in the The Craftsman in 1904, Stickley opined about the inherent tensions between modernity and the spirit of generosity he believed was inherent to Christmas. "There is little danger," he wrote, "that the spirit and beauty of Christmas giving will ever be overdone or outgrown, in the truest sense, but there is a danger in an increasing modern tendency to change the "blessedness of giving" into a burdensome obligation, due to social rivalry and other causes, which really have no part in the real spirit of Christmas-tide." In many ways, Stickley's struggle with Christmas is a microcosm of the movement's broader issue, how to balance the spiritual impulse and redemptive nature of craft with the commercial necessities of a business. For the next twelve years, Stickley promoted both sides of this, using the magazine's content to promote "our better angels" while the back pages–the advertising–suggested last minute-gifts for harried givers.
Registration is required. Once registered and paid, you will receive an email prior to each session with a link to join.
Do you have a scheduling conflict for the live session? You can still enjoy the program. Register and we'll send you the recording! All paid attendees will be emailed a private link to the session recording when it is available.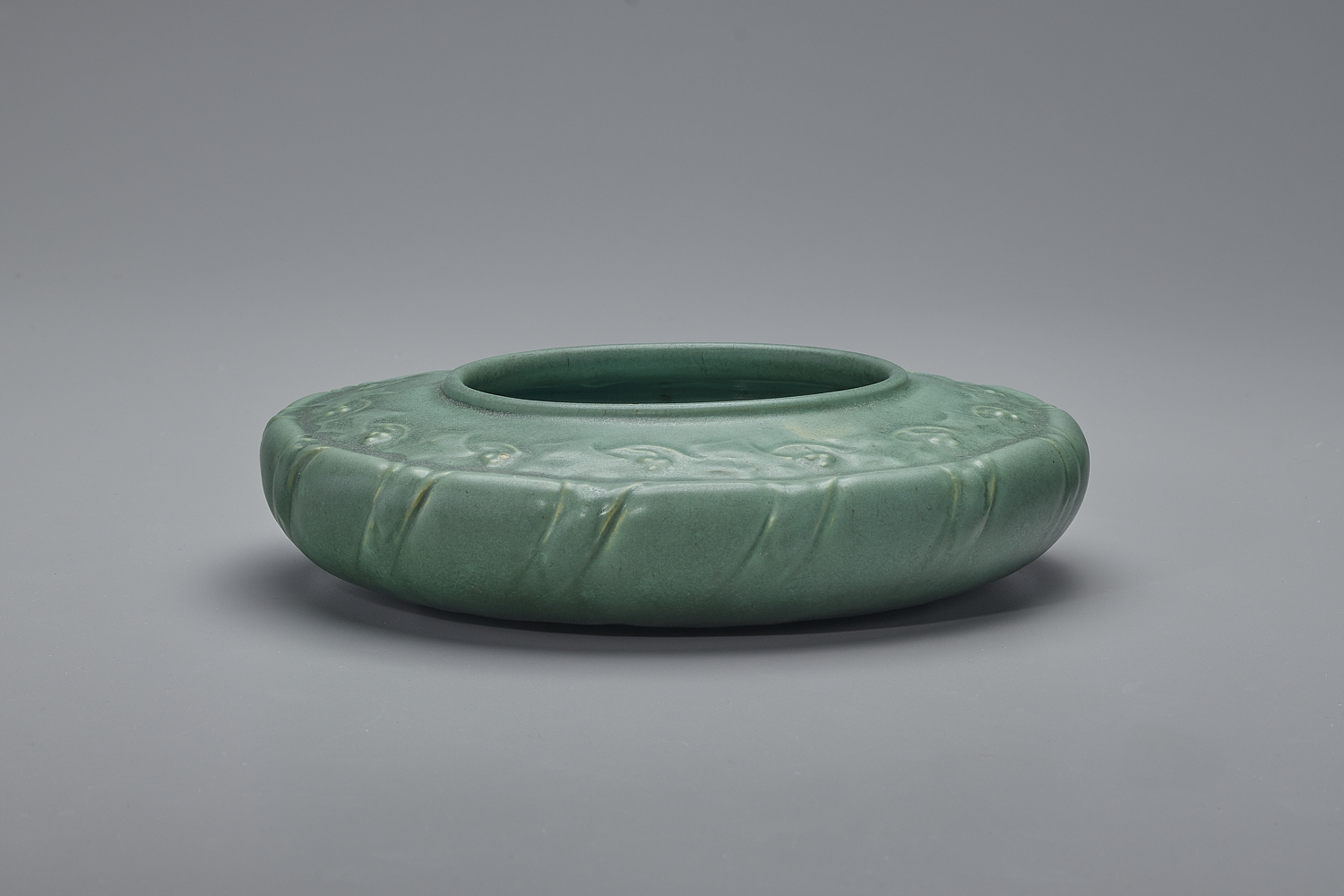 In November 1904, The Craftsman reminded readers that with Christmas soon approaching, "the old and never settled question as to what is the best present arises anew." Teco pottery, the magazine surmised, was the perfect gift because of its quiet, green tones, pleasing forms, were "pleasing to the eye, and soothing to the nerves." Click the image to read more.