FREE Crafts-Mas Open House in the Log House
& Crafts-Mas Pop-Up Shop in the Education Center
Two Saturdays:
December 4 and 11, 2021
1:00 – 6:00 PM EST
We're Reopening for Crafts-Mas!

For two Saturdays in December, the Stickley Museum is thrilled to be hosting a FREE Crafts-Mas Open House in the Log House and Crafts-Mas Pop Up Shop in the new Education Center.
The Museum and The Craftsman Shop have been closed since March 2020, and the Shop took an additional blow last August, when Tropical Storm Isais brought a large (healthy) tulip poplar down on the Annex. The Craftsman Shop was dismantled as a result and has been operating entirely online since. [Read the full annex story here and here]. And while we've been truly blown away by the positive response to our online shop and online programs during this time, we are beyond thrilled to welcome our friends and neighbors back to Craftsman Farms, in person this December! (Before construction begins in 2022!)
Decorated based on Gustav Stickley's own ideas about about the holidays as told through articles published in his magazine, The Craftsman, the Log House will be decked out for the holiday season in period Arts & Crafts style! In The Craftsman, Stickley advocated for the use of natural decorations, promoted products and projects as appropriate and thoughtful gifts–from pottery to furniture to hand-made toys–and made recommendations for keeping the spirit of Christmas, both commercially and philosophically.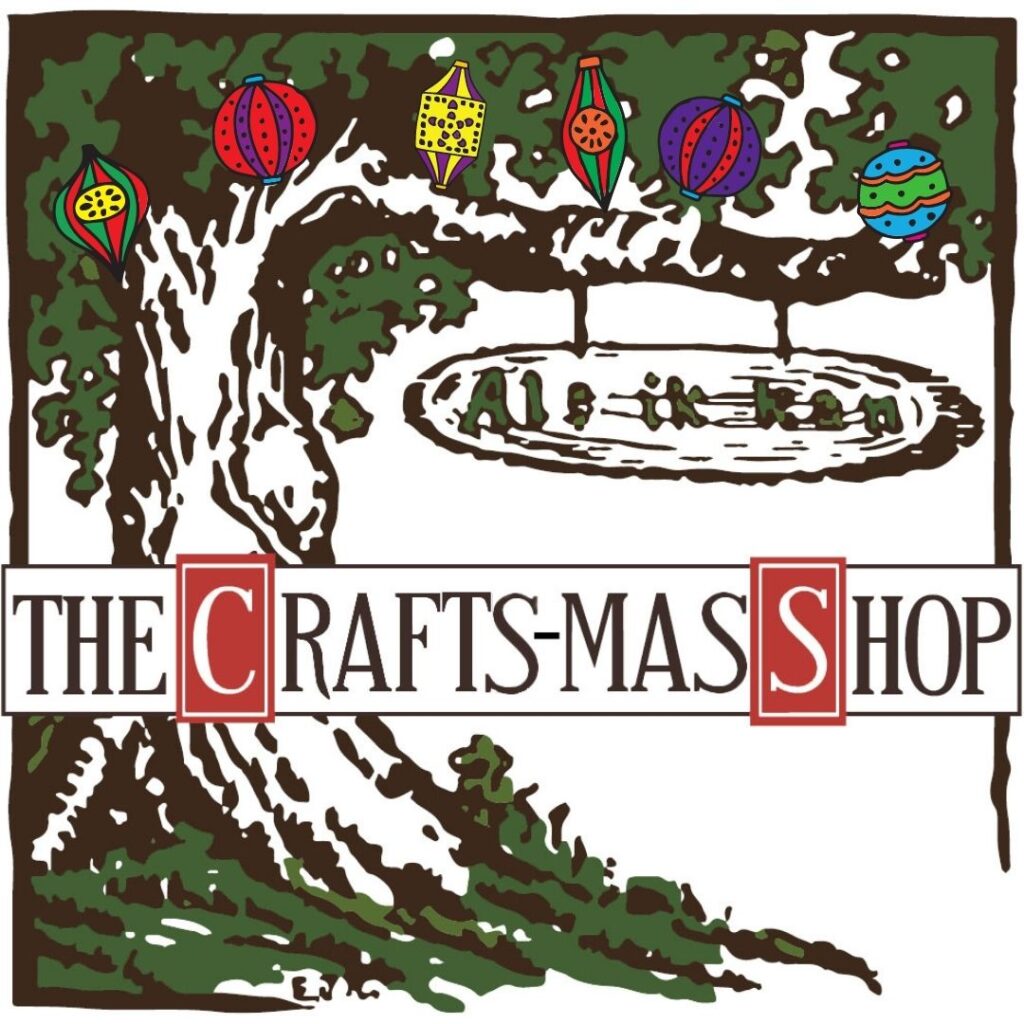 The Crafts-Mas Pop-Up Shop promises a wonderful selection of contemporary Arts & Crafts and seasonal gifts and decorations to tickle your nose and delight your homes. The Shop will feature custom, new items, including a Motawi Tileworks Christmas Tree Tile in a custom colorway for The Craftsman Shop. We'll also be offering deep discounts on long-time favorites, like the Ephraim Pottery limited edition "Let it Snow" vase.
Crafts-Mas Open House & Pop-Up Shop
Saturdays, December 4 and 11, 2021 from 1:00 – 6:00 PM.
PLEASE NOTE:
No advance reservations necessary.
Masks are required indoors for all visitors regardless of vaccination status.
Log House occupancy may be limited to allow for social distancing. You may be asked to wait for others to exit before entering.
All museum staff and volunteers have been required to be fully vaccinated against COVID-19.