Design & History: Bonus Content
Saturday, March 13th at 1:00 PM EST | Via Zoom Video Conferencing Platform
Wednesday, March 10, 2021

Greetings Design Lovers,

I wanted to write today and share some changes to Saturday's program with you. Due to circumstances beyond anyone's control, Brock Jobe from Winterthur is unable to join us. He is, however, looking forward to doing this later in the spring and we will certainly let you know once the schedule is finalized. Now, this news has left me with a giant hole in my Saturday, a touch of disappointment, and the uncomfortable possibility of not seeing you all–which has really become my weekend ritual. None of these options appealed to me, so I have decided instead to hold a bonus content session anyway and I do hope you will join me. What will this session be like? Here are my thoughts:

There are a lot of things I have not shown you (because of time constraints) that I really love to share with people. New images, new objects, and a stroll down the past six sessions with additional examples. I will have plenty of slides at the ready and discuss some of my favorite things that you did not see in the past six weeks.

Questions (your part) and answers (my part). I have always found that after I leave a course or lecture there are things that stick with me that I want to know more about. We can address many of these as well, and make this Saturday part discussion and part slide-show.

The audience unmuted? This was in fact the suggestion of my esteemed colleague and Executive Director Vonda Givens, and I'm willing to give it a try and be interrupted, interrogated, and even surprised. (Full disclosure, I will still have access to my favorite button "mute all" and a quick trigger finger…)

Camaraderie. One of the nicest parts of the class for me is seeing you all, and seeing you interact with one another. To that end, I thought we should continue with this bonus session so that we might enjoy each other's company and learn a little while doing that.

I do apologize for the late notice of this change but hope that still having a session of "bonus content" will ease some of the disappointment. Rest assured, we are working with Brock to figure out a new date that works for everyone and will keep you posted.

I look forward to seeing you Saturday.

Best,
Jonathan
Join us for Jonathan Clancy's conversation with Brock Jobe, Emeritus Professor of Decorative Arts at Winterthur Museum, about the continued importance of the Colonial Period to furniture designers and makers in the late 19th and early 20th century.
While the Arts and Crafts is often considered in isolation, as a reaction against the revival styles that dominated the Victorian era, the truth is that these styles were much more porous and continued to develop alongside each other, rather than in complete separation. In addition to some of the early works of Stickley that may help establish a point of reference, participants will learn about highlights from Winterthur collections, think through the meaning of craftsmanship in these different eras, and gain a new appreciation for forms they never thought of in this light.
FREE (with RSVP) to prior participants in any of our recent 6-session Design & History course. Please RSVP below.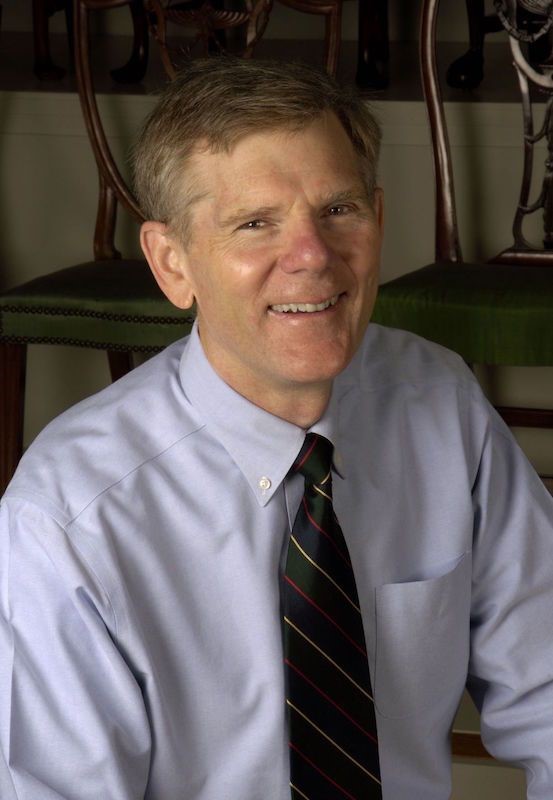 Brock Jobe, Emeritus Professor of Decorative Arts at Winterthur Museum, is an accomplished author and teacher whose research and expertise in American Furniture of the Colonial and Federal Periods continues to influence scholars, collectors, and the museum field. Prior to his career at Winterthur Jobe worked at the Museum of Fine Arts in Boston, then as Curator of Exhibition Buildings at Colonial Williamsburg, and finally as Chief Curator at Historic New England before returning to his alma mater. In addition to countless articles, his list of publications includes Portsmouth Furniture: Masterworks from the New Hampshire Seacoast; Harbor & Home: Furniture of Southeastern Massachusetts, 1710–1850; and New England Furniture: The Colonial Era (with Myrna Kaye). His most recent project, a collaborative effort between 11 institutions that resulted in exhibitions, a publication, and a digital platform devoted to an archive of Boston Furniture from 1630-1930 can be seen at: http://bfa.winterthur.org/