Past:
Saturday, August 27, 2022 at 4:00 PM EDT; Zoom

Celebrating the Arts & Crafts: Chicago's Glessner House
with William Tyre, Executive Director and Curator, Glessner House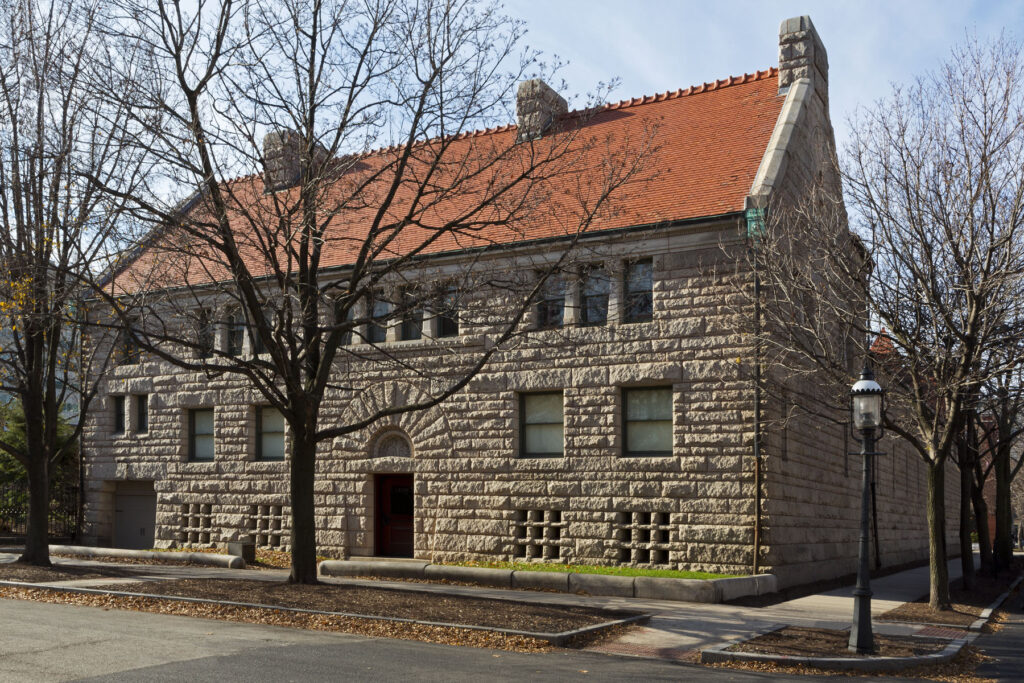 In December 1887, the Glessner family moved into their new home on Chicago's prestigious Prairie Avenue, designed by America's leading architect of the time, Henry Hobson Richardson. Frances Glessner was well informed on current English decorating trends and selected numerous items for her home ranging from Morris & Co. wallpapers, textiles, and rugs to Benson lamps and De Morgan fireplace tiles.
This heavily illustrated lecture will explore the house in detail through both historic and modern images, showcasing the original furnishings, more than 90% of which are still in place. Also examined will be Frances Glessner's support for the local Arts & Crafts community, and her talents as an expert needleworker, silversmith, and jewelry maker.
WILLIAM TYRE
William Tyre has served as Executive Director and Curator of the Glessner House in Chicago since October 2007. Bill holds a master's degree in historic preservation from the School of the Art Institute of Chicago. In 2008, he published Chicago's Historic Prairie Avenue, part of the Images of America series published by Arcadia. In his role as director of Glessner House, he oversees the daily operations of the museum including collections management, programming, tours, interpretation, and restoration projects.
He has developed and presented numerous talks on a wide variety of topics relating to Glessner House. These have included lectures on craftswoman Frances Glessner, designer Isaac Scott, the early history of the Chicago Symphony Orchestra, William Morris and the English Arts & Crafts movement, and several on various topics related to Prairie Avenue.
Summer Saturday:
"Anything You Want" with Ulysses Dietz
Saturday, July 9, 2022 at 4:00 PM EDT; Zoom

Members, join us on a summer Saturday for an update on the Annex Rehabilitation and Log House Kitchen Restoration, and for a special program inspired by our Farms Afield: Newport coming up in September. We'll be joined by Ulysses Dietz, Chief Curator Emeritus of the Newark Museum, who will discuss his exhibition, Anything You Want: A Closer Look at Newport's Gilded Age, on view now through October 30 at Rosecliff's galleries in Newport, RI. For the exhibition, Dietz, who is a Visiting Curator for the Preservation Society of Newport County, went "treasure hunting" in the historic properties of the Preservation Society, and found 100 objects that he had seen many times—but had never really looked at. During our program, Dietz will share an overview of this exhibition, which includes objects ranging in date from the late 1400s to the early 1900s, and collected during the Gilded Age.