Past:
The Stickley Museum at Craftsman Farms marked the 50th anniversary of Robert Judson Clark's seminal 1972 Arts and Crafts Exhibition at Princeton University Art Museum in Princeton, New Jersey with three Members-Only Programs sponsored by Rago/Wright/LAMA Auctions.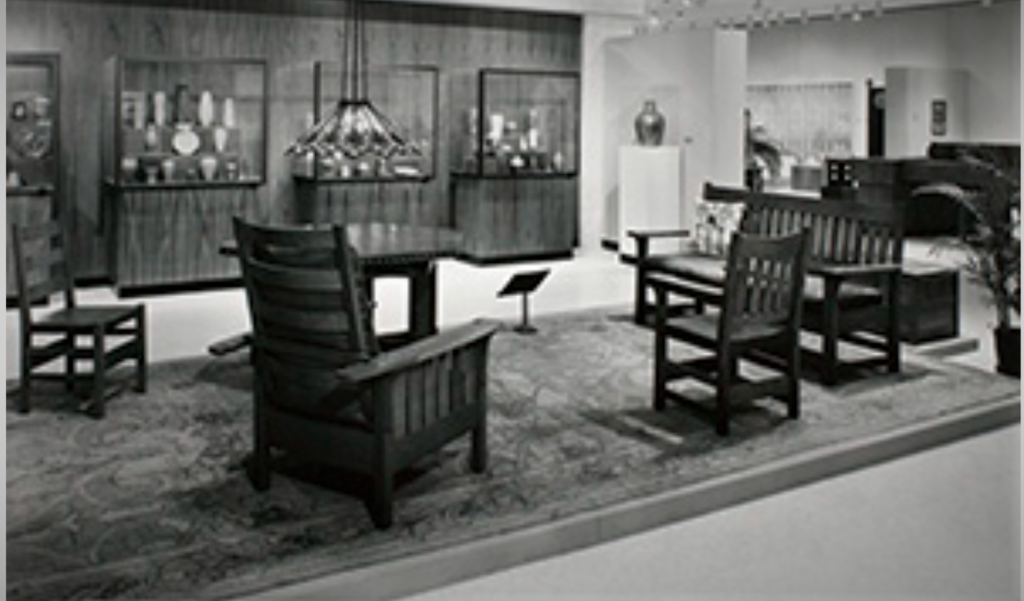 The photo at left is a view of the 1972 exhibition at the Princeton University Art Museum. Often simply called the "Princeton show," it was formally titled, "The Arts and Crafts Movement in America, 1876-1916." The exhibition ran from October 21 to December 17, 1972.
Photo credit: courtesy Princeton University Art Museum.
Why is this exhibition important to Arts and Crafts enthusiasts?
In 1972, the American Arts and Crafts movement reentered public consciousness after decades of neglect and changing tastes following the first World War. Robert Judson Clark's 1972 exhibition "The Arts and Crafts Movement in America, 1876-1916," and the accompanying catalog with contributions by David Hanks and Martin Eidelberg helped to elevate and define the canon of decorative arts from the period, transforming the field from niche interest of collectors and scholars into a market force that demonstrated the movement's broad appeal. Guided by the Princeton show's catalog, those drawn to the movement–whether philosophically or aesthetically–began to coalesce around the idea of a "revival." Major figures of the movement–and Gustav Stickley in particular–went from forgotten footnotes of history to near household names driven by the nearly insatiable appetite for additional knowledge created in the wake of the Princeton show. Without the momentum generated by this exhibition, the recognition of Stickley as a principal figure of the movement, and the strong market forces that followed it is unimaginable that Craftsman Farms would have been saved from development. As we look back upon the influence of "The Arts and Crafts Movement in America, 1876-1916," has had in the five decades since it opened, we do so cognizant that our very existence is inextricably linked to this pioneering work.
Thursday, December 15, 2022 at 6:30 p.m. EDT; Zoom

"An Almost Infinite Variety of Material Production": Furniture in the 1972 Princeton Exhibition
Presented by Jonathan Clancy, Director of Collections and Preservation
with Special Guest: Karl Kusserow, the John Wilmerding Curator of American Art at Princeton University Art Museum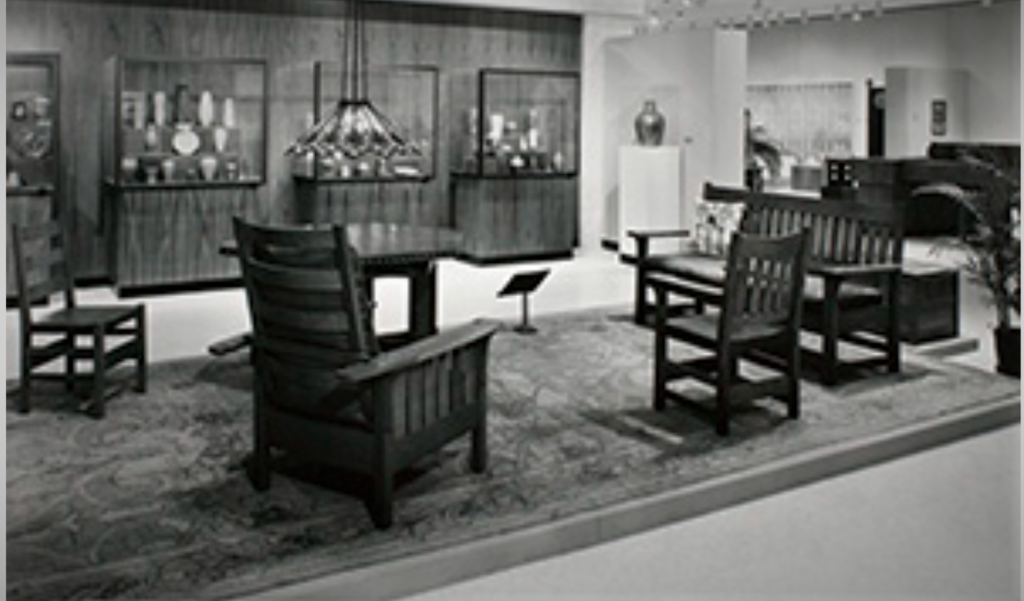 Writing in May 1903 about Stickley's own inaugural Arts and Crafts exhibition in Syracuse, Irene Sargent noted that Americans demanded "an almost infinite variety of material production," a description well-suited to the furniture presented in Robert Judson Clark's The Arts and Crafts in America, 1876-1916. From the Herter Brothers to the Stickley Brothers (both the firm and the people), from Richardson to Wright, from Jewett Johnson to Isaac Scott, the common theme of the exhibits–for Clark and Sargent–was an emphasis on craftsmanship and design rather than style. The Princeton show not only marked the beginnings of an established canon of Arts and Crafts furniture in America, it also cast the widest of nets and presented a vision of the movement that would be narrowed and refined in the following five decades.
At the beginning of the program, Jonathan Clancy will be joined by special guest Karl Kusserow, the John Wilmerding Curator of American Art at Princeton University Art Museum, for a brief discussion about the past, present, and future of this prestigious museum.
---
Thursday, October 20, 2022 at 6:30 pm EDT; Zoom

1972: The Arts and Crafts in America Catalog and Exhibition Panel Discussion
with Martin Eidelberg, Emeritus Professor, Rutgers University
Alice Cooney Frelinghuysen, the Anthony W. and Lulu C. Wang Curator of American Decorative Arts at the Metropolitan Museum of Art, and
Jonathan Clancy, Director of Collections and Preservation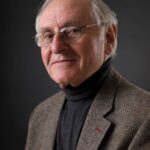 In celebration of the 50th anniversary of the "Princeton show" – The Arts and Crafts in America, 1876-1916 – please join us for a panel discussion with Martin Eidelberg, a contributor to the catalog and exhibition, and Alice Cooney Frelinghuysen, the Anthony W. and Lulu C. Wang Curator of American Decorative Arts at the Metropolitan Museum of Art, who was a student at Princeton at the time, and Jonathan Clancy. The panel will reflect on the Princeton show's importance and subsequent influence. Eidelberg's chapter "Art Pottery," remains amongst the field's seminal texts and the objects and makers he discussed–from Chelsea Keramic to Rookwood to Grueby to Rhead and even a piece of Ohr–have continued to shape the way we discuss, understand, and appreciate American Art Pottery. Long-time colleagues and collaborators, Eidelberg and Frelinghuysen have continued to advance the field of American decorative arts through publications like The Lamps of Louis Comfort Tiffany (2005), American Art Pottery: The Robert A. Ellison Collection (2018), and Gifts from the Fire: American Ceramics 1880-1950 from the Collection of Martin Eidelberg (2021).
Saturday, August 27, 2022 at 4:00 PM EDT; Zoom

Celebrating the Arts & Crafts: Chicago's Glessner House
with William Tyre, Executive Director and Curator, Glessner House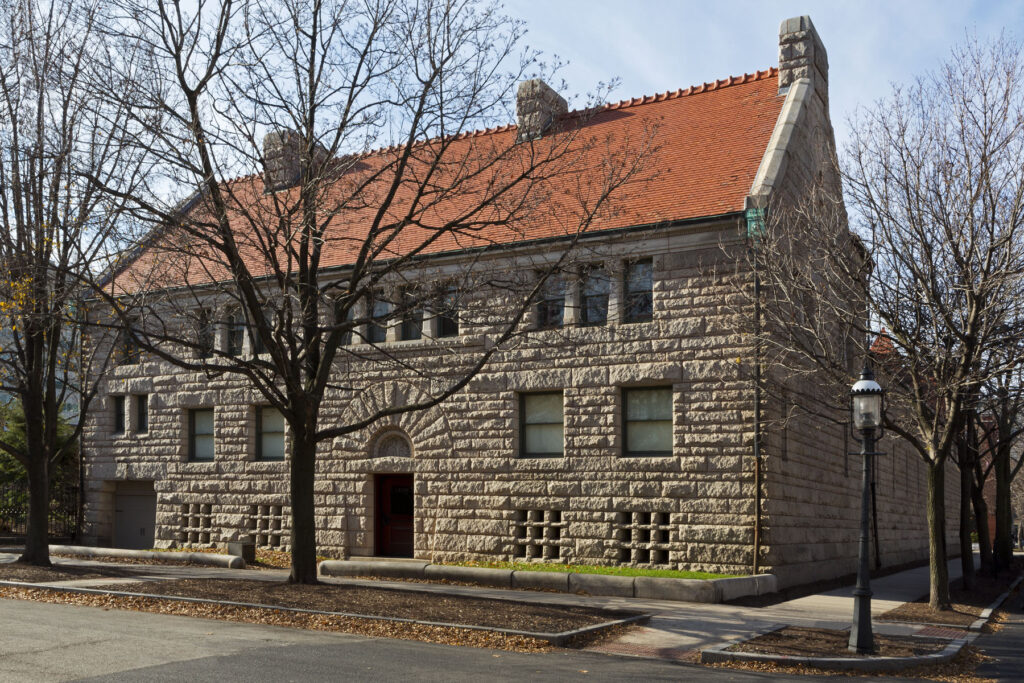 In December 1887, the Glessner family moved into their new home on Chicago's prestigious Prairie Avenue, designed by America's leading architect of the time, Henry Hobson Richardson. Frances Glessner was well informed on current English decorating trends and selected numerous items for her home ranging from Morris & Co. wallpapers, textiles, and rugs to Benson lamps and De Morgan fireplace tiles.
This heavily illustrated lecture will explore the house in detail through both historic and modern images, showcasing the original furnishings, more than 90% of which are still in place. Also examined will be Frances Glessner's support for the local Arts & Crafts community, and her talents as an expert needleworker, silversmith, and jewelry maker.
WILLIAM TYRE
William Tyre has served as Executive Director and Curator of the Glessner House in Chicago since October 2007. Bill holds a master's degree in historic preservation from the School of the Art Institute of Chicago. In 2008, he published Chicago's Historic Prairie Avenue, part of the Images of America series published by Arcadia. In his role as director of Glessner House, he oversees the daily operations of the museum including collections management, programming, tours, interpretation, and restoration projects.
He has developed and presented numerous talks on a wide variety of topics relating to Glessner House. These have included lectures on craftswoman Frances Glessner, designer Isaac Scott, the early history of the Chicago Symphony Orchestra, William Morris and the English Arts & Crafts movement, and several on various topics related to Prairie Avenue.
Summer Saturday:
"Anything You Want" with Ulysses Dietz
Saturday, July 9, 2022 at 4:00 PM EDT; Zoom

Members, join us on a summer Saturday for an update on the Annex Rehabilitation and Log House Kitchen Restoration, and for a special program inspired by our Farms Afield: Newport coming up in September. We'll be joined by Ulysses Dietz, Chief Curator Emeritus of the Newark Museum, who will discuss his exhibition, Anything You Want: A Closer Look at Newport's Gilded Age, on view now through October 30 at Rosecliff's galleries in Newport, RI. For the exhibition, Dietz, who is a Visiting Curator for the Preservation Society of Newport County, went "treasure hunting" in the historic properties of the Preservation Society, and found 100 objects that he had seen many times—but had never really looked at. During our program, Dietz will share an overview of this exhibition, which includes objects ranging in date from the late 1400s to the early 1900s, and collected during the Gilded Age.