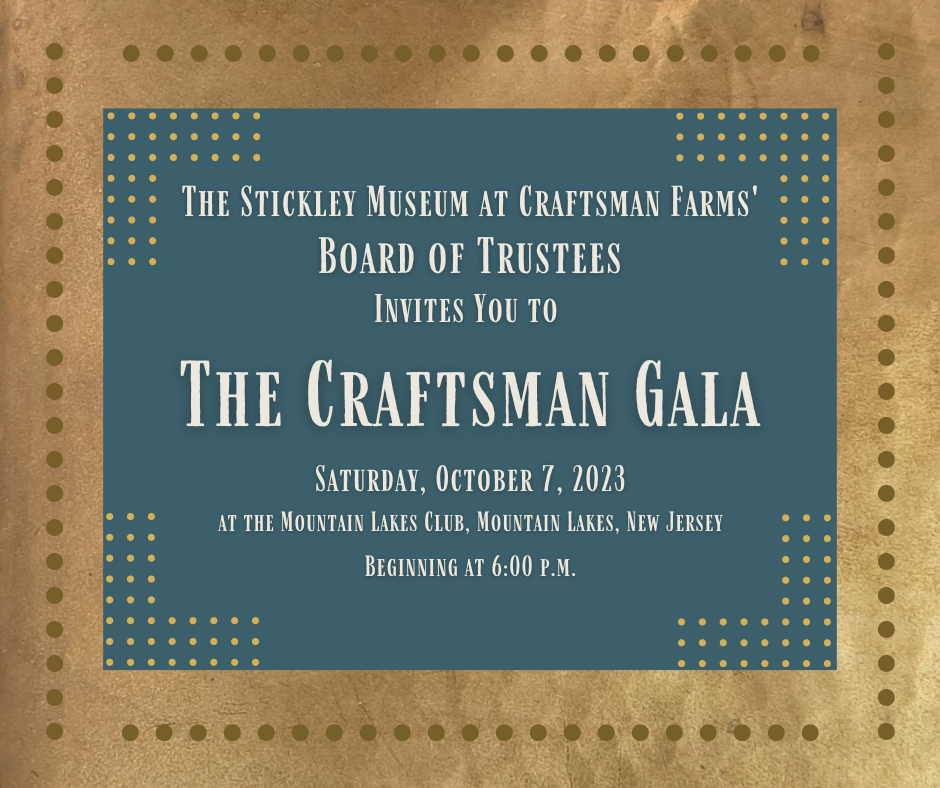 The Craftsman Gala, the museum's largest annual fundraiser, returns to the lovely Mountain Lakes Club overlooking beautiful Mountain Lake.
The evening will feature a silent auction, live auction, and the museum's highly-anticipated annual reverse auction, led by longtime friend of the museum, John Walcher, Vice President and Senior Specialist at Toomey & Co.
Enjoy an evening of live jazz with the Aubrey Anne Trio, drinks and a cocktail style dinner featuring small plates, passed hors d'oeuvres and themed stations, amid the fellowship of friends old and new, while raising funds to support the daily operations of the museum.
Cocktail Attire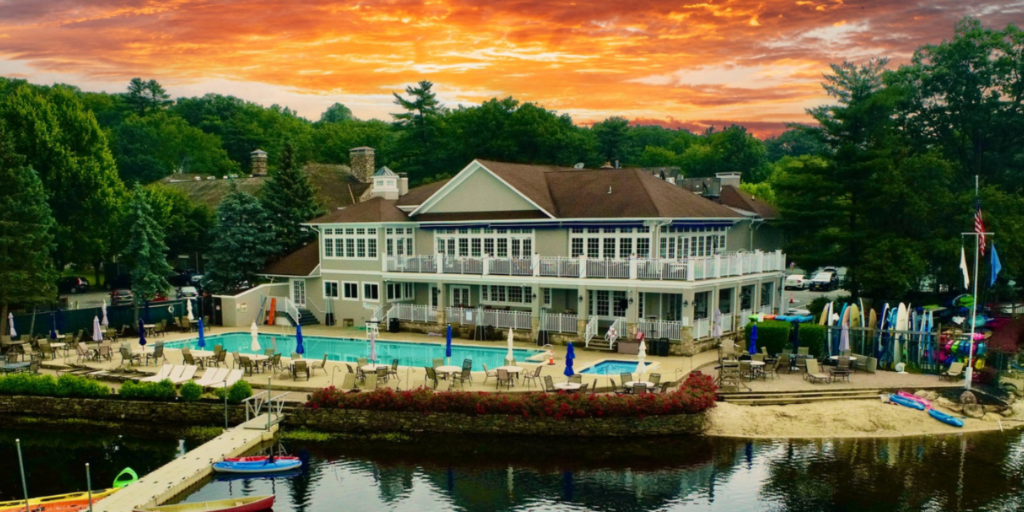 RSVP
Silver Benefactor Table (8 seats): $5,000
Benefactor Table (8 seats): $3,500
Individual and Corporate Benefactor: $1,000
Sponsor: $500
Patron: $250
Proceeds from The Craftsman Gala benefit preservation, collections care, and the daily operations of the Stickley Museum at Craftsman Farms.
---
"Thinking in Reverse": A Letter from the Executive Director
Dear Friends, preserving a property like Craftsman Farms is not a solo operation. With a thirty-acre landscape and nine original buildings, the preservation of Craftsman Farms requires the hands, minds, and help of many individuals. It is a daily undertaking, and it is a team effort. I asked Jonathan Clancy, who oversees preservation activities across the property, to help me assemble a list of all the people who are a part of this hands-on team. [ READ THE FULL LETTER HERE ]
The Craftsman Gala
Reverse Auction Challenge
The Reverse Auction is the highlight of The Craftsman Gala. Unlike a typical auction—where bidders compete against each other—in a reverse auction, bidders pool their funds in support of a cause. The community of bidders collaborate, with everyone giving at a level of their choosing. In the end, instead of one winner, everyone wins, and the biggest winner of all is the Stickley Museum at Craftsman Farms!
The Gala Reverse Auction is a fun and exhilarating experience, and the more people who are a part of it, the more meaningful it is. 
Even if you are not attending The Craftsman Gala, you can be a part of the Reverse Auction by making an absentee (or advance) bid (it's easy! Just click on the form below). 
The names of all absentee bidders will be read aloud at the Gala, ensuring that everyone in attendance will know that you are supporting in spirit from wherever you are!
---
*Member Day Notice*
Our in-person Member Day celebration is currently at capacity. If interested in attending in-person, please indicate on the form that you wish to be added to the waitlist. Please consider attending our Member Day online and The Craftsman Gala in the evening!
---
Thank You to Our Gala Supporters
BENEFACTOR TABLES
Ms. Barbara Nitchie Fuldner
Mrs. Catherine Mathis and Mr. Robert Burchell
BENEFACTORS
Mrs. Susan and Mr. David Cathers
Mrs. Amparo Codding and Dr. Mitchell Codding
Mr. Theodore Lytwyn
Drs. Cynthia and Timothy McGinn
Mrs. Jill Thomas-Clark
Ms. Barbara A. Weiskittel
Mrs. Nancy and Mr. Davey Willans
CORPORATE BENEFACTORS
German Vreeland & Associates
Rago/Toomey & Co.
The District at 1515
SPONSORS
Ms. Barbara Pitney Long
Ms. Katherine Nixon
Mrs. Laura Reilly
Mrs. Laura D. Russell