You're Invited!​
The Board of Trustees of the Stickley Museum at Craftsman Farms invite you to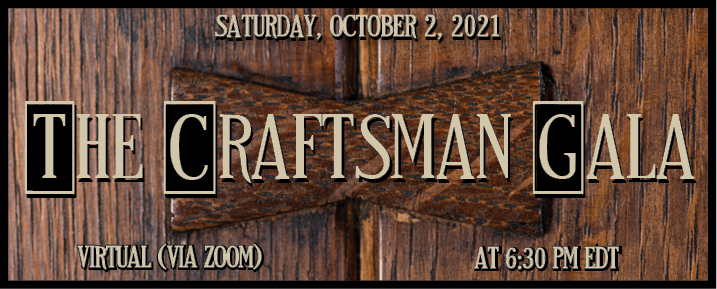 Our 2021 GALA will feature exclusive auctions, the Craftsman camaraderie you've come to expect, and even a surprise or two. See your Arts and Crafts friends from far and near and make new ones!
​New supporters and longtime friends across the country, we hope to see you all online!​
When & Where
Saturday, October 2, 2021
Virtual (via Zoom) at 6:30 PM EDT​
That's 3:30 on the west coast, but still, not too early for a cocktail!​
Attire
Black Tie Optional (Entirely Optional)​
Dazzle us with your webcam cocktail attire or come as you are! Or mix it up: Party on top, casual below deck!​
​What's in Store?
Auctions: both Silent (online) and Gala-Only Auctions (you have to be present to bid!), all previewed by dynamic hosts—back by popular demand! Board President Barbara Weiskittel and Advisory Council Member Catherine Mathis. Our Silent Auction is OPEN!
Plus our annual Reverse Auction with special guest auctioneer John Walcher, Vice-President and Senior Specialist, Toomey & Co. Auctioneers.
Music from museum favorite the Aubrey Anne Trio and surprises, specials, fun, and the camaraderie that is at the heart of every Craftsman Gala!​
RSVP
Click below for Craftsman Gala Tickets
THE CRAFTSMAN GALA is a ticketed event and the museum's most important annual fundraiser. Net proceeds directly support the museum's daily operations.
Details on how to attend will be sent closer to the event.
---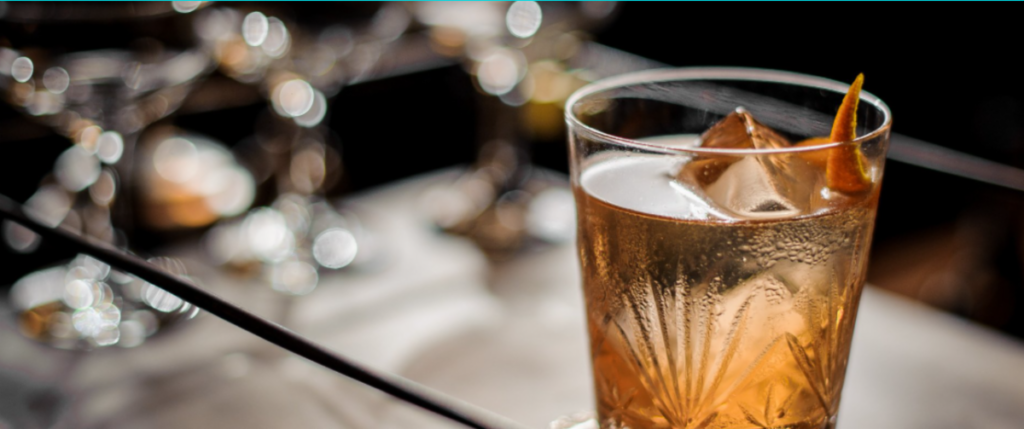 And don't forget! Set the mood for the Craftsman Gala at our FREE pre-party. Register for The Craftsman Cocktail Hour at 4:00 PM EDT​.
The Craftsman Cocktail Hour is FREE to all with RSVP. Visit the Craftsman Cocktail Party page for more information and to sign up.
---
Thank You to Our Supporters
Gold Benefactor
Mrs. Barbara Nitchie Fuldner
Silver Benefactor
Ms. Catherine J. Mathis and Mr. Robert C. Burchell
Benefactors
Mr. Thomas Bird
Mrs. Susan and Mr. David Cathers
Mrs. Amparo and Dr. Mitchell Codding
Crab Tree Farm Foundation
Mr. Louis Glesmann, III
HMR Architects
Dr. Leigh Ann and Mr. Bruce Johnson
Mr. Theodore Lytwyn
Mrs. Rosalind and Dr. Neil Macy
Dr. Cynthia G. McGinn and Dr. Timothy G. McGinn
Mrs. Amy Shook-Perez and Mr. Simon Perez
Rago/Wright/LAMA Auctions
Stanbery Development & The District at 1515
Ms. Jill Thomas-Clark
Toomey & Co. Auctioneers
Ms. Barbara A. Weiskittel
Sponsor
Mrs. Susan and Mr. Frank Finkenberg
German, Vreeland and Associates
Ms. Vicki Giles
Mrs. Laura and Mr. Guy Russell
Ms. Tori Simms and Mr. Raymond W. Hofmann
Mrs. Nancy and Mr. Davey Willans
Supporter
Dalton's American Decorative Arts
Fania Roofing Company
HAI Architecture
maass
Sterling Rose, LLC
Wes Sherman
Turn of the Century Editions: The Parchment Press