Stickley Museum Library
The library collection is focused primarily on the Arts and Crafts movement in the United States and Europe, but also has substantial holdings in auction catalogs, the history of design, and American Decorative Arts. We are a non-circulating library where patrons are welcome to browse the open shelves and read or research at their leisure.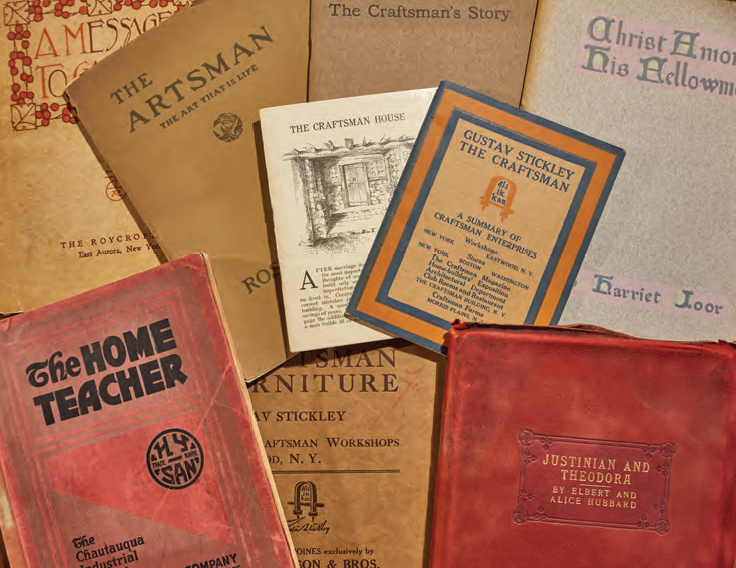 Located in secure storage of the upper floor of the Education Center, the Stickley Museum at Craftsman Farms holds a substantial collection of period catalogs, rare books, and archival materials. Highlights include cash vouchers that document Stickley's spending in 1916-17, many original catalogs and pieces of ephemera, and period books including volumes owned by Stickley that bear his personal bookplate.