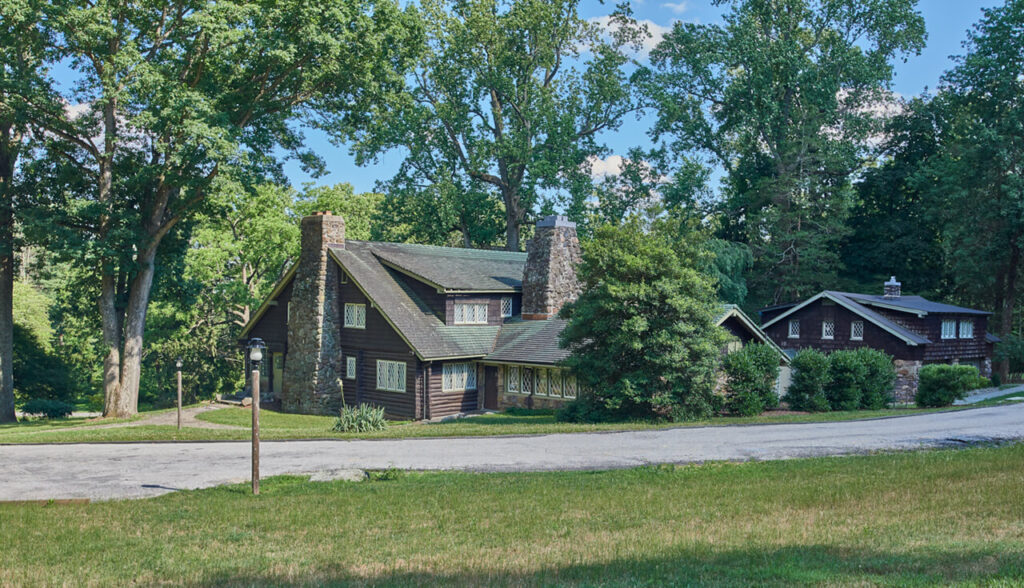 To realize his vision for a utopian community, in 1908, Gustav Stickley began purchasing the 650 acres of land in Morris Plains, New Jersey, that would become Craftsman Farms. The campus of Craftsman Farms included at least three cottages, multiple farm and service buildings, and the Log House, the heart of the property.
Today, the remaining 30 acres of Craftsman Farms and several original structures are preserved by the Stickley Museum at Craftsman Farms, in partnership with the Township of Parsippany-Troy Hills.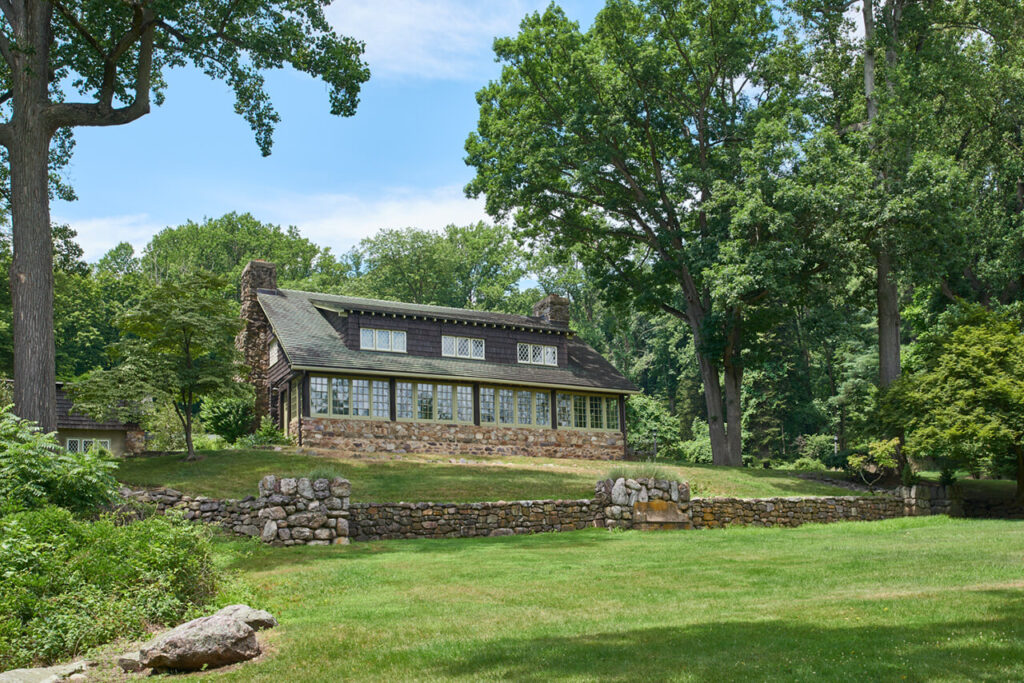 Log House
The first and second floors of the Log House interior may be viewed on all docent-led tours. View highlights of the museum's collections.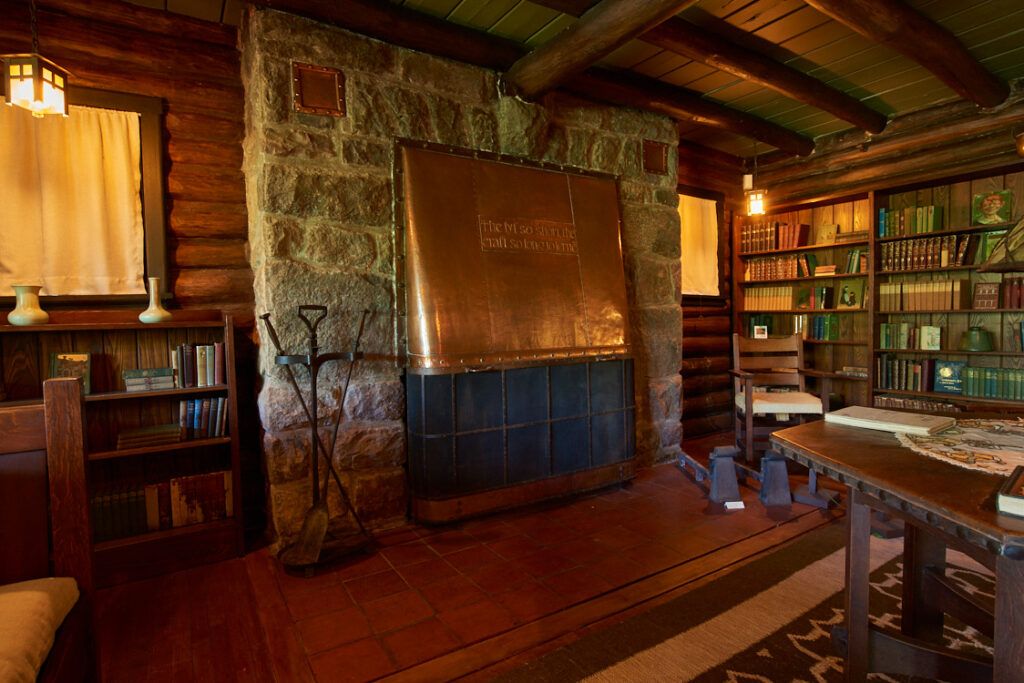 North and South Cottages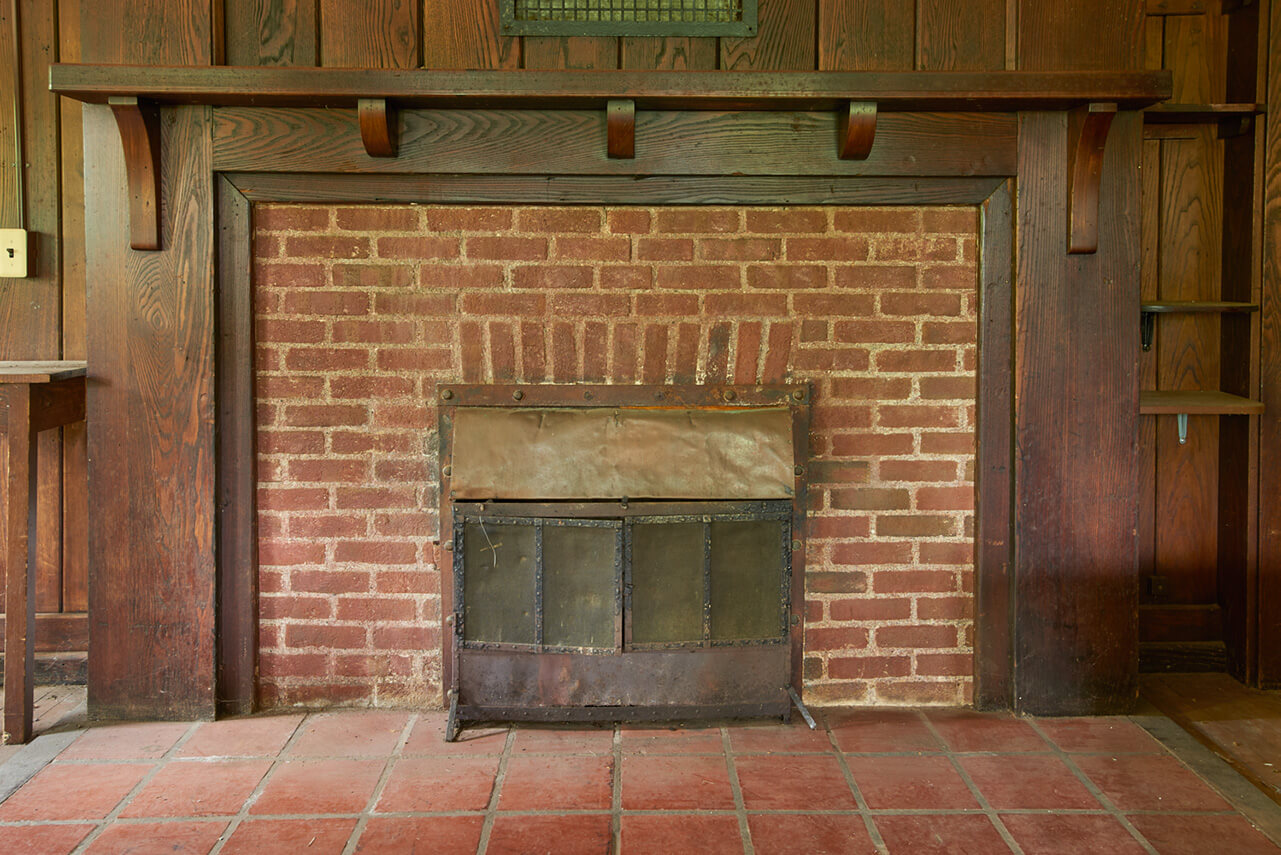 South Cottage Hearth
Preservation continues and has to-date focused on the structure's exterior. The slate roof and many windows have been restored. The South Cottage is not open to the public.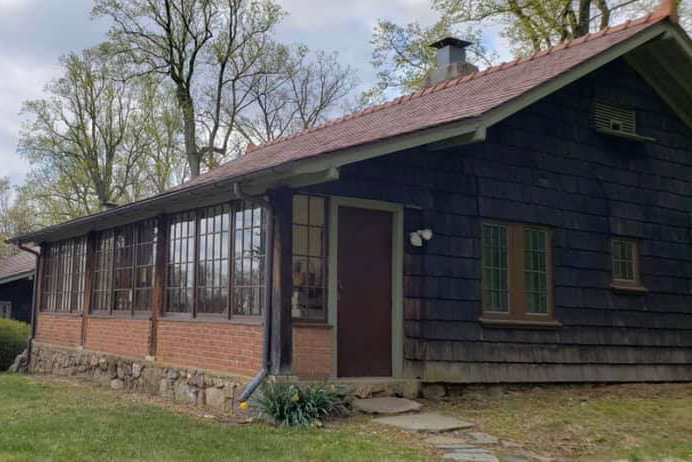 North Cottage front porch
The North Cottage has undergone extensive preservation. Its slate room and all of its windows have been restored. The North Cottage interior is occasionally open during special programs, tours and exhibitions.
Education Center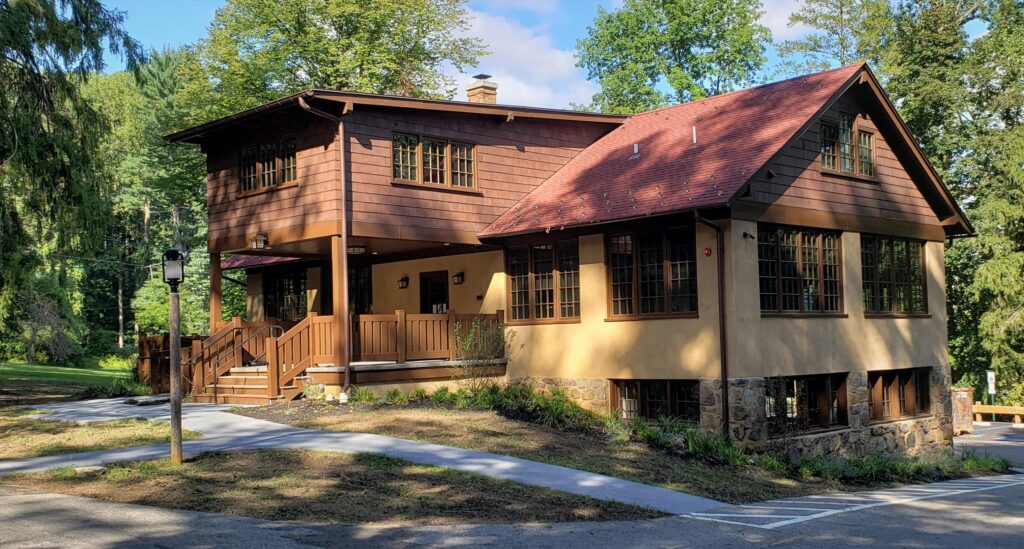 At the ground level, the Education Center features a multi-use program space inside a rehabilitated Stickley-era garage. The upper two floors include the museum's administrative office and the Stickley Museum library (open by appointment).
The Horse Barn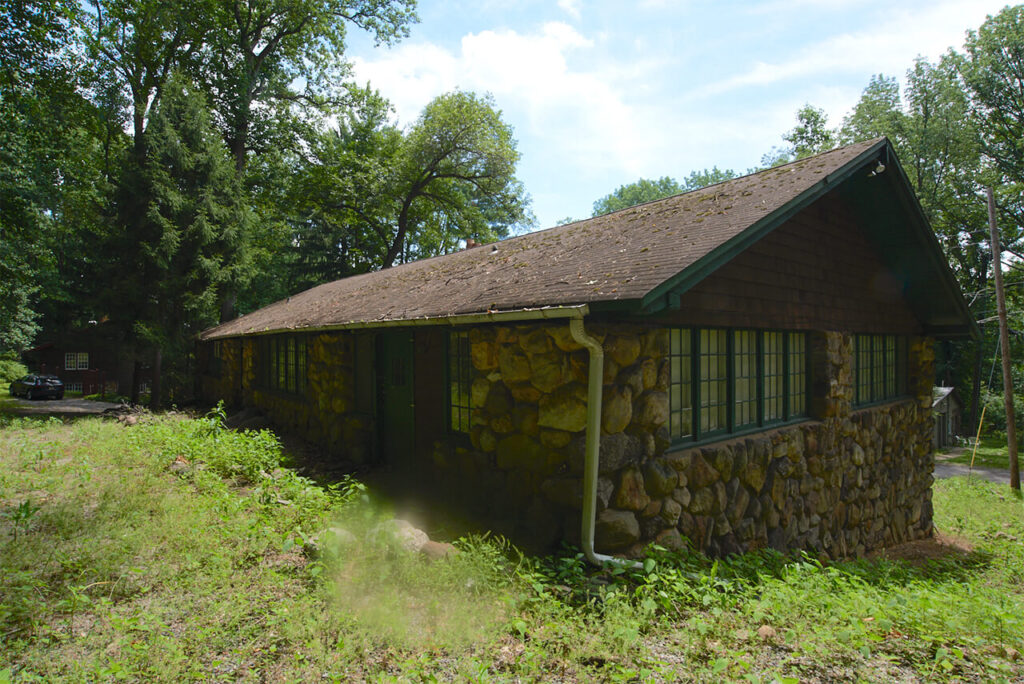 Situated amid several farm buildings, the horse barn is located at the northern edge of the property, along with the milk house and the remains of the cow barn, which was destroyed by fire in the 1970s.
The farm buildings are not open to the public.