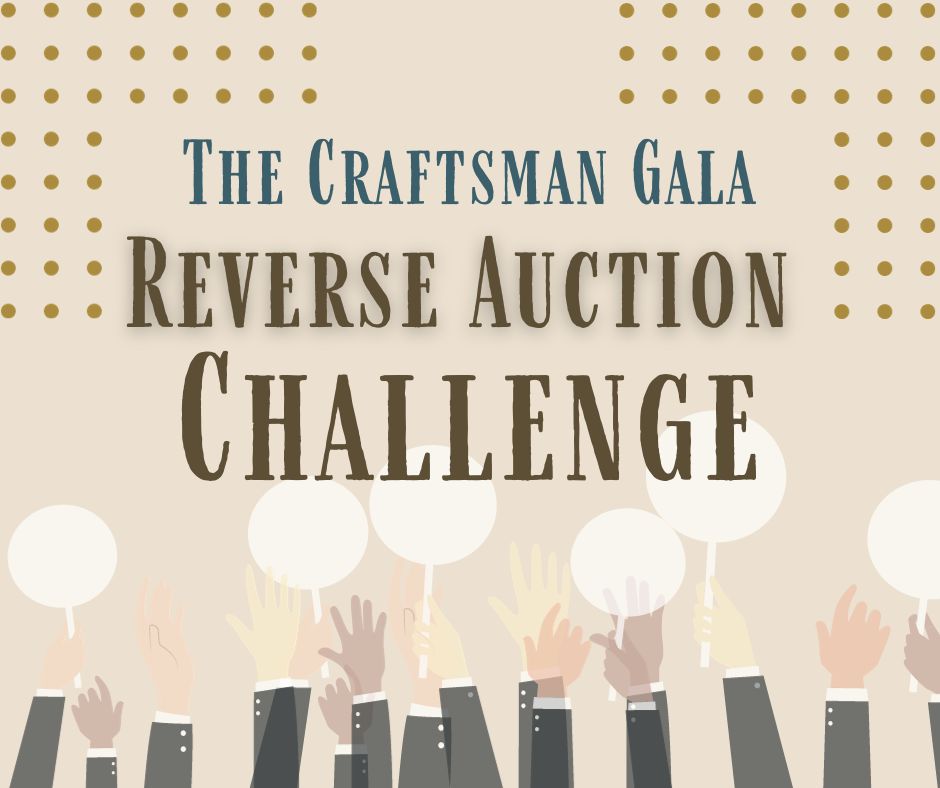 We are thrilled to announce that all gifts of $50,$250, and $1,000 (absentee bids) to the Reverse Auction Challenge will be matched!
All $50 gifts will be matched by the museum's Board of Trustee President Barbara Weiskittel.
All $250 gifts will be matched by by Vice President Ted Lytwyn.
All absentee bids of $1000 will be matched by Catherine Mathis and Robert C. Burchell. 
Even if you cannot attend The Craftsman Gala, using the form below, you can make an absentee bid in the auction to help the museum reach its fundraising goals. The names of all donors who make absentee bids will be read aloud at the Gala.
Donations support the daily operations of the Stickley Museum at Craftsman Farms.
Thank you for being a part of The Craftsman Gala, in person or in spirit, from wherever you are!