Gustav Stickley was born on March 9, 1858 and we're celebrating his birthday all month long. We invite you to be part of our celebration. Help us honor his legacy with a gift to support the work of the Stickley Museum at Craftsman Farms.
---
Got $10? Give a Gift for Gus!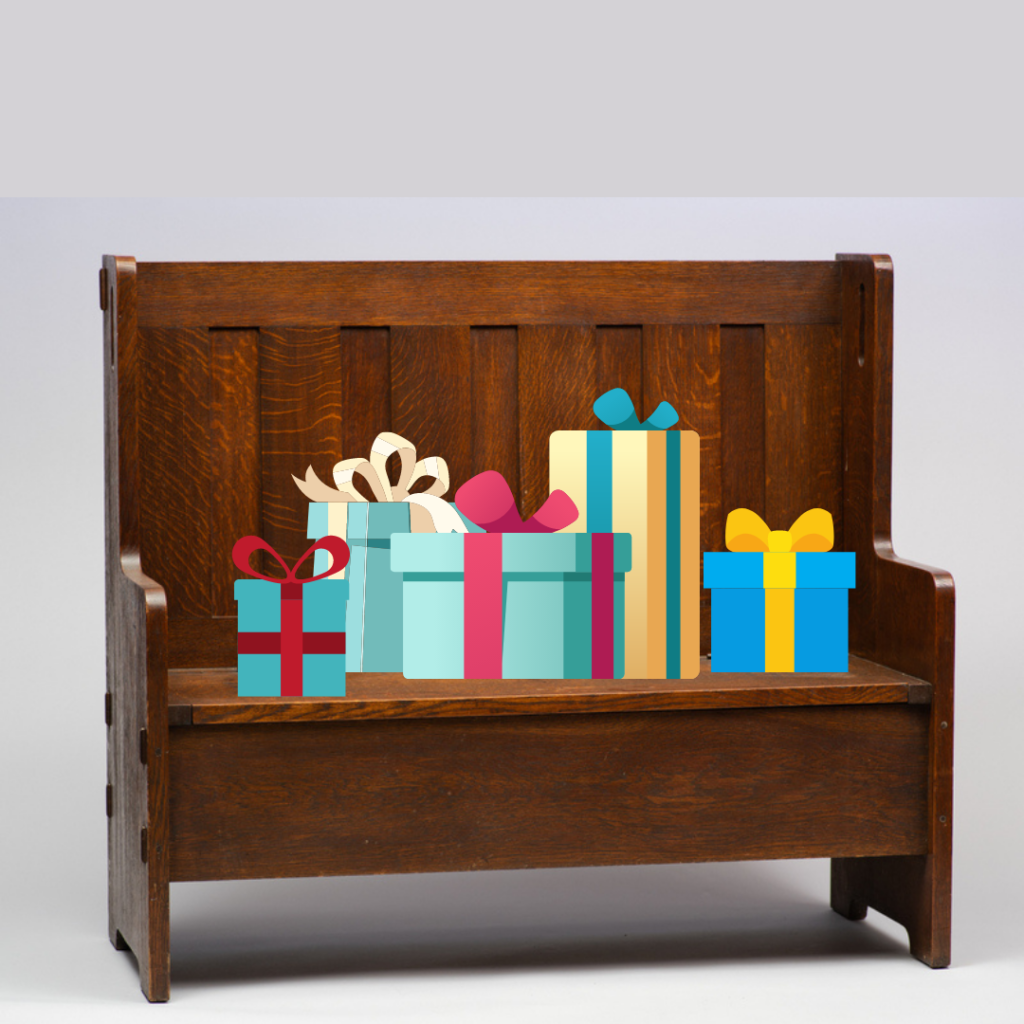 With just $10, you can give a gift for Gus!
Read on to learn how!
Your $10 honors Stickley and supports our efforts to share and preserve his story and his beloved home, Craftsman Farms, with generations to come.
Above: Library Table (no. 410-L), United Crafts or Craftsman Workshops, 1903-04 (ca.) Read More.
Left: Hall Seat (no. 224), Craftsman Workshops, 1912-13 (ca.). Read More.
---

Become a Stickley Sustainer monthly donor for $10 (or more) each month!
With just $10 each month, you can have a have a significant daily impact on the museum's operations. Stickley Sustainers provide a stream of steady, reliable support through all seasons, allowing us to plan for and carefully build the Museum's future. Even small monthly gifts have a big yearly impact.
Join our community of Stickley Sustainers and honor Stickley's birth at the same time. Help us reach our March goal of adding 40 new Sustainers!
---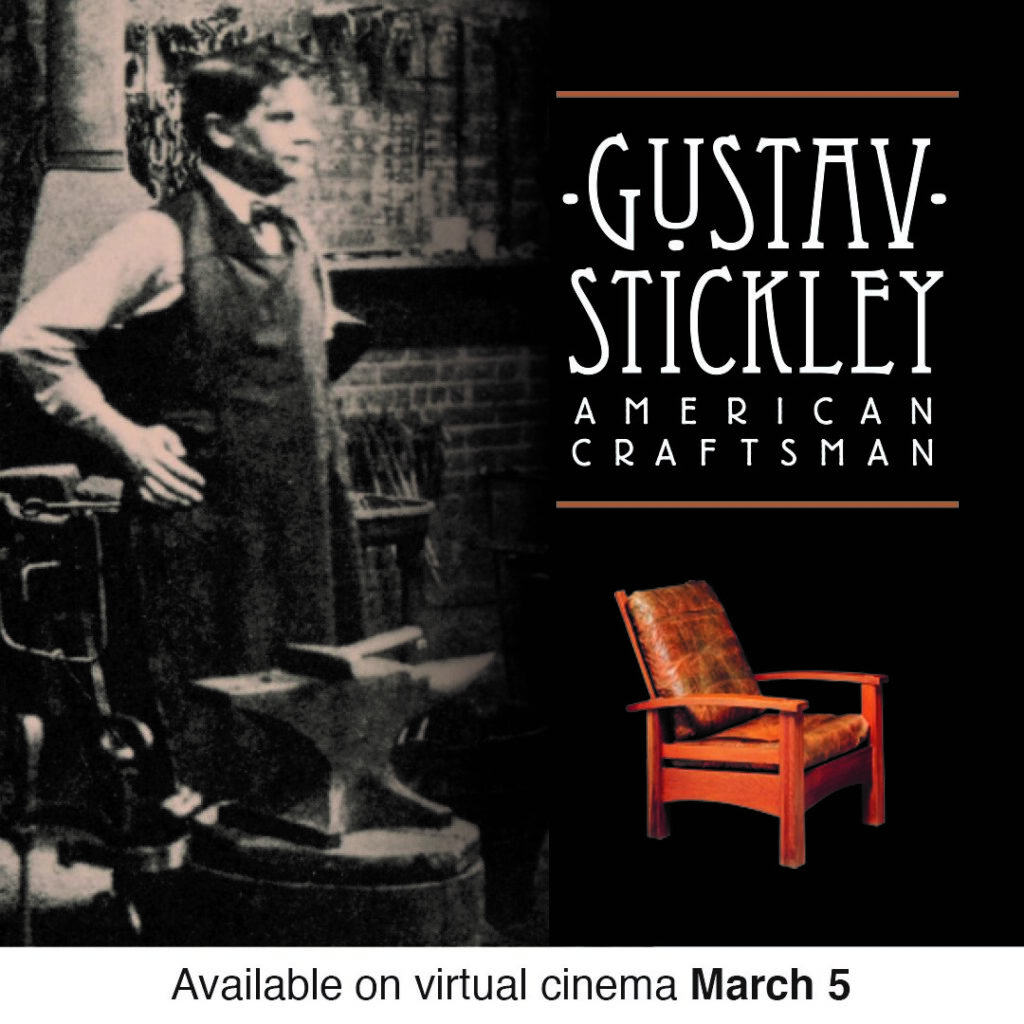 BUY a $10 ticket to stream the documentary Gustav Stickley: American Craftsman,
premiering on Friday, March 5! We are partnering with the Gustav Stickley House Foundation, in Syracuse, New York, to sell tickets in support of both organizations. Your $10 ticket purchase will benefit two important Stickley landmarks.
*Gustav Stickley: American Craftsman is now available to rent for $10 from First Run Features. Your 3-day rental period starts from the first time you view your video. You will need to create an account with First Run Features to complete your rental.
Buy your ticket here or at the Gustav Stickley House Foundation.
---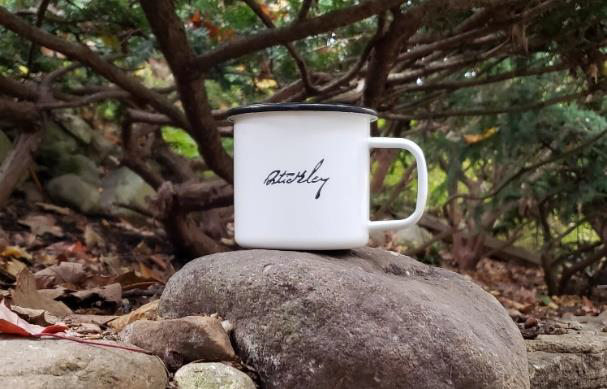 For just $10 you can have coffee with Gus every morning!
Our Stickley enamel camping mug features Gustav Stickley's signature. Use it proudly knowing that you're honoring Stickley's life and preserving his legacy. Now at 30% off the regular price during our special Birthday Flash Sale!
---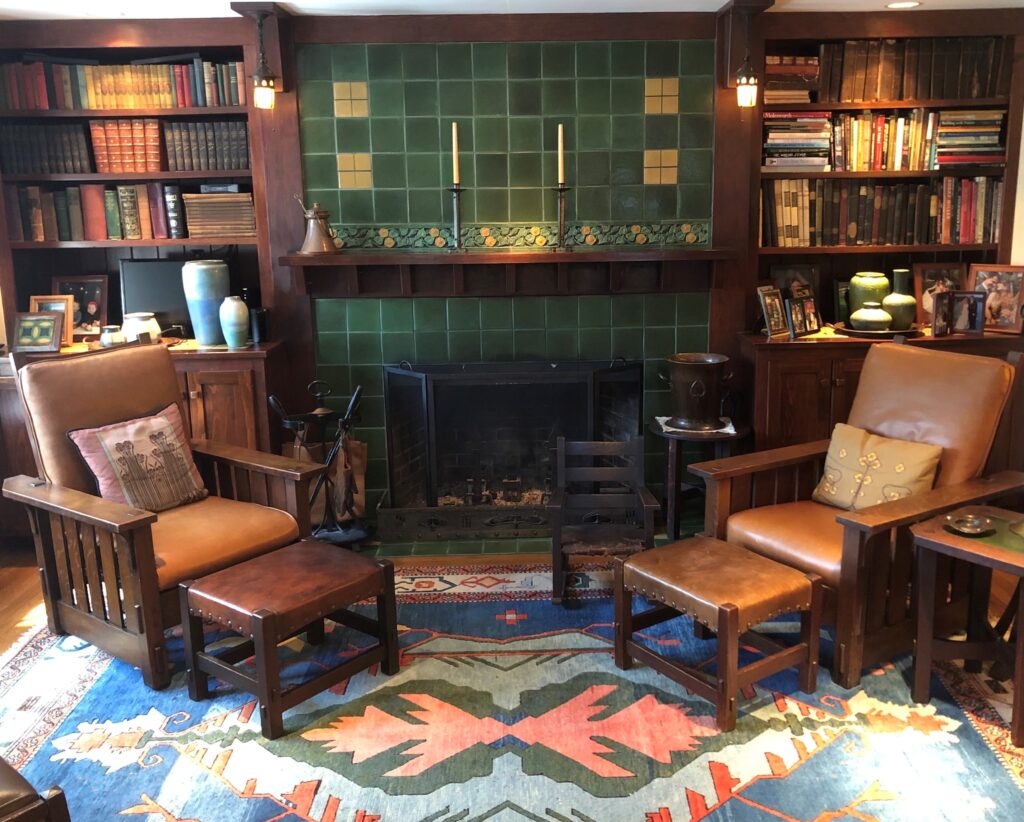 Museum members are invited to join us in celebration of Gustav Stickley's birthday at a virtual party
hosted by his great-granddaughter, Dr. Cindy McGinn and her husband Dr. Tim McGinn. In honor of Gus' 163rd birthday, party attendees will be treated to a photo tour through our hosts' lovely Arts and Crafts home, which is featured in the newly-released documentary Gustav Stickley: American Craftsman, and their extraordinary collection, including pieces passed down to the family through Stickley's daughter Mildred. Join us with a special Birthday Cocktail (we'll send the recipe in advance!) at this Member-Exclusive event and make a toast to Gustav Stickley's life and legacy!