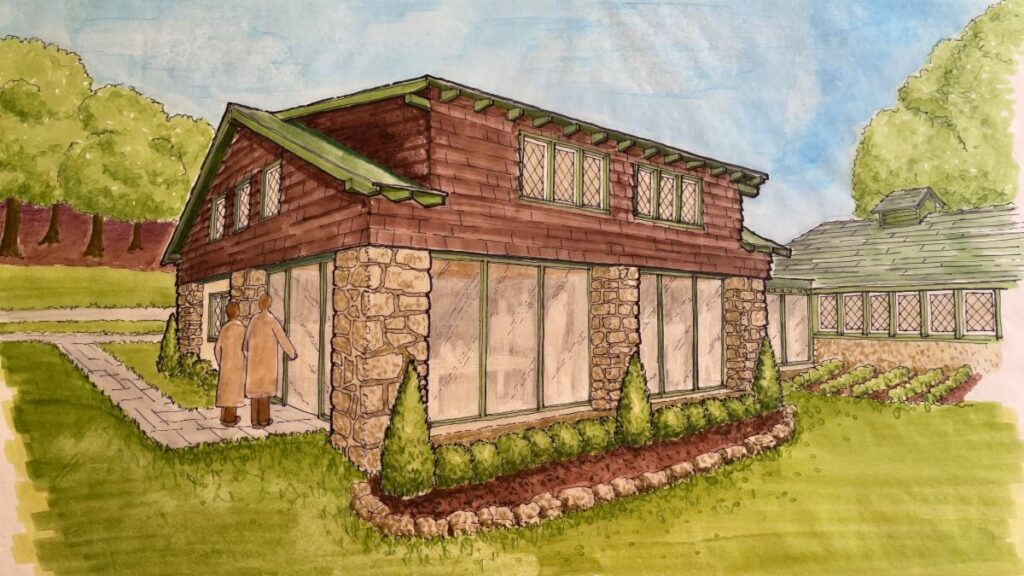 New Jersey Historic Trust recommends Annex and Log House Kitchen Project for Preservation Grant!
Following a destructive tropical storm in August 2020, the museum has been intensively working on a plan to rebuild the Annex. Adjacent to the Log House, the Annex was built by Gustav Stickley as an open-air dining pavilion and later enclosed.
We are thrilled to report that the Annex Rehabilitation and Log House Kitchen Restoration Project has been recommended for a 2021 Preserve New Jersey Historic Preservation Fund Grant by the New Jersey Historic Trust. The Annex will become the museum's Visitor Pavilion and the on-site home of The Craftsman Shop. The Log House kitchen will be restored its original Stickley floor plan and interior (see below). Click here for more news about the 2021 New Jersey Historic Trust Preserve New Jersey Preservation Grants.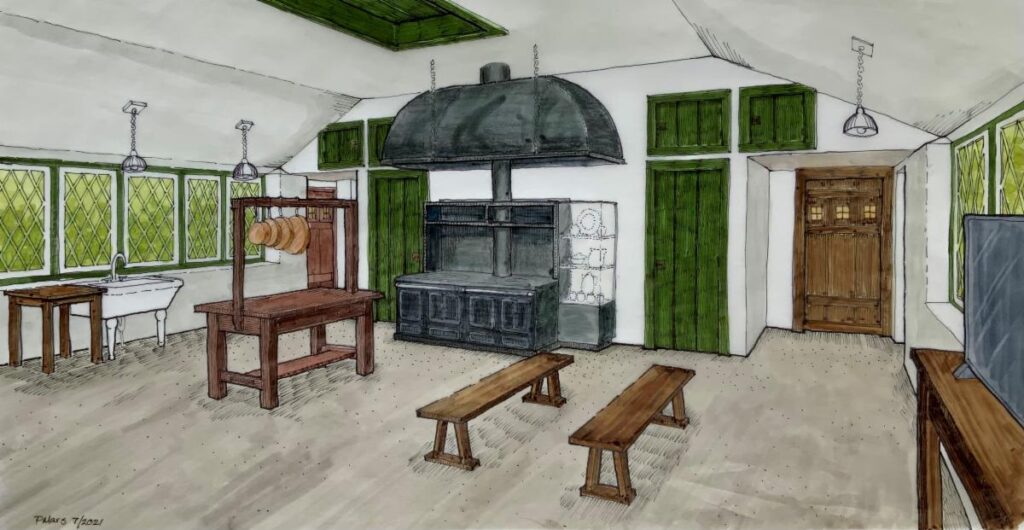 The Education Center receives a Preservation New Jersey Award!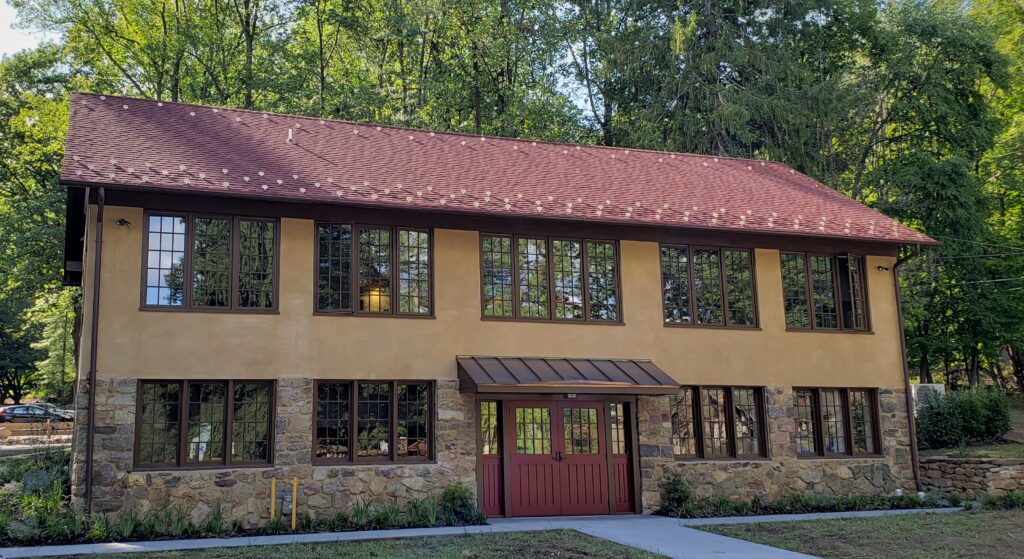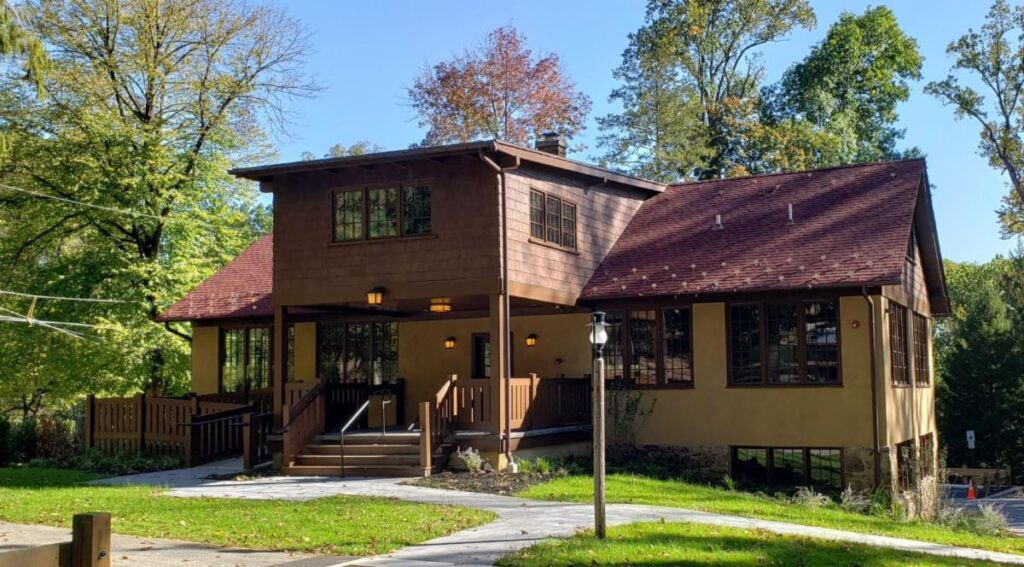 We are pleased to announce that the museum has been selected for a 2021 New Jersey Historic Preservation Award by Preservation New Jersey. The new Education Center was granted a Preservation Project Award.
The Stickley-era garage building at Craftsman Farms was constructed in 1912, approximately one year after the construction of the Log House, the Stickley family home and the heart of the Craftsman Farms property. The garage structure suffered a major fire around 1950, after which the upper portion of the building was reconstructed as two residential apartments, which later became the museum's administrative offices. Working with HMR Architects, construction was recently completed on the rehabilitation of the structure for use as the new Education Center. The upper floors were reconstructed to replicate the original building, reinstating the stucco finish, gable roof, symmetrical fenestration, and rear shed extension. The building houses administration offices at the first floor with flex space for educational programing, lectures, and meetings in the original garage at the ground level. A library, reading room, and collections storage space are featured at the second floor.
The rehabilitation of the Education Center was made possible through funding from the Township of Parsippany-Troy Hills, the Morris County Historic Preservation Trust, and individual contributors to the Education Center Capital Campaign.
Click here for more news about Preservation NJ's 2021 NJ Historic Preservation awards.